Virtual Remembrance Day 2020
The Rotary Club of the Studios of Elstree and Borehamwood, is presenting a Virtual Remembrance Service.
Working in collaboration with the Royal British Legion, Elstree and Borehamwood Town Council, and All Saints Church the club has decided to present this online video supporting the local community this year, paying respects to those who made the supreme sacrifice in the two world wars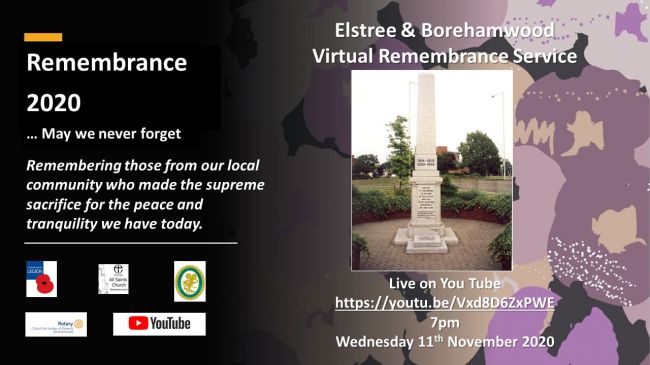 The virtual presentation streamed Live on You Tube and also on Facebook at 7pm on Wednesday 11th November 2020
The presentation featured two Rotarains from the club, Andrew Grady, on Cornet and George MacGregor on bag pipes. They both play every year supporting Armitice and Remembrance Day. This year has been a little different, with many virtual, or distance events taking place.